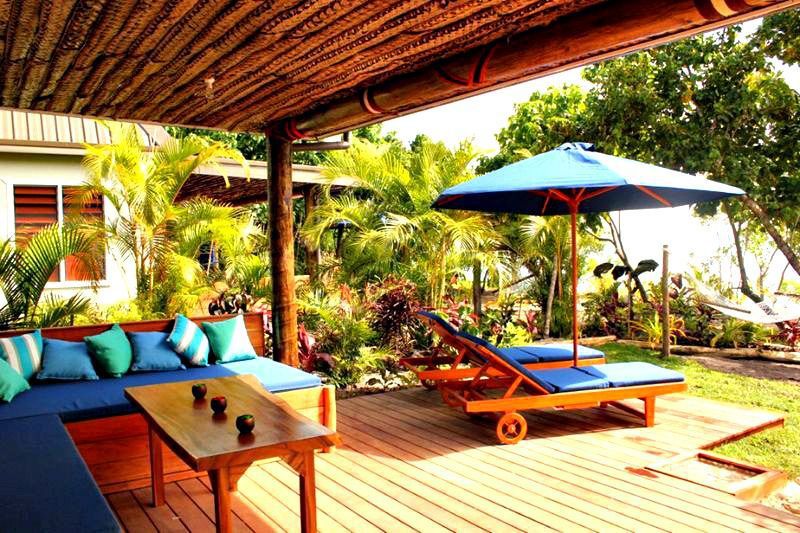 The resort is quite laid back, and we find that most guests prefer the daily 'beach attire' of sarongs and swimmers for the girls, and 'boardies.' For the boys. More often than not, you will find that you forget all together about your shoes, and go barefoot everywhere. But along with what to wear, we find below are the things that are important to know about:
WiFi – The resort offers free WiFi. There is also a computer located in the main office for your use and accessible during office hours for the brief emails that you need to send or receive.
Electricity – Fiji runs off the same voltage as Australia and New Zealand – 220 to 240 volts.
Drinking Water – We do advise you not to drink the water that is in any villas As this is not potable water. However, extensive measures have been put in place to ensure that the water accessing the kitchen, bar and the restaurant is all filtered to drinking standards and this is also tested to ensure that is is safe to drink.
Safes – While the villas currently do not have personal safe's in the rooms, the manager's office holds a large security vault where you can store your valuables and retrieve these anytime during business hours.
Beach towels – All provided during your stay, and as we are committed to protecting the environment, and try to limit the amount of unnecessary washing, we prefer that you let us know when you would like to receive new ones.
Daily room servicing – The lovely housekeeping ladies will be attending to your villa between 10 am and 2 pm daily to refresh your room for you – to Make sure you have everything that you need and ensure another Comfortable day and nights sleep for you. The girls try very hard, and every now and gain may not notice that you require extra amenities, so please do feel free to let them know if you need anything extra and you will find that they are only too happy to help.
Hairdryers – Are available in the Palms villas only and can be borrowed From the office, if you require one. As we run on a generator, we are incredibly aware that hairdryers all plugged in at the same time could hinder the performance of the main power supply.
Tea and coffee facilities – As the resort is operated solely by generator power, the amount of voltage through this is carefully monitored and strictly controlled to ensure that the resort can function daily. Hence the tea and coffee is provided for you at breakfast times but it is available outside of these times at a small fee from the bar.
Boutique – The resort has a small boutique which offers the essentials – like shampoo and toothbrushes and toiletry items, just in case you forget them and you can also find things like dresses, Fiji souvenirs, postcards, and resort hats and apparel.
Daily Room Charges – All activities and beverage charges are placed onto your Room account, and are payable upon checkout. At the time of any bar purchase or booking an activity, you will be asked to sign a docket, as you can imagine, with all nationalities and accents, it can be easily done to hear the incorrect room number, and you may be asked to pay for someones else's pina colada, but this is not our intention, and you can help by signing your tabs each day.
Dining – The dining room is very relaxed with communal style dining where everyone sits at the same time for dinner. There however are smaller tables available, and the restaurant staff will be able to advise you, depending on the meal theme, which locations you can choose from. We do insist on proper attire here – such as evening appropriate clothing, after all, we are casual, but bikinis do not work at dinner.
Money Exchange – The resort does not have an ATM or money out facility, so we do advise that if required, you organize your FJ$ dollars when you Arrive in Fiji at the airport. At checkout, you can use Visa, Mastercard and FJ$ cash.
Babysitting – Can be arranged for you and many families end up organizing their very own private Nanny for the week – at only FJ$15 per hour for up to 2 children, this is an excellent way to all experience the best time possible, alone time and family time
Reception Hours: 24 hours
Once your research and actual booking has been confirmed, the rest is easy. You just need to pack!
If you are keen on contributing to the local village, check out the page on the education fund. This will give you some ideas about what the primary needs are.
Rooms
Bula Lodge Accommodation –The perfect solution to the budget conscious traveler – these rooms offer privacy, a comfortable room that contains a king s...
View Details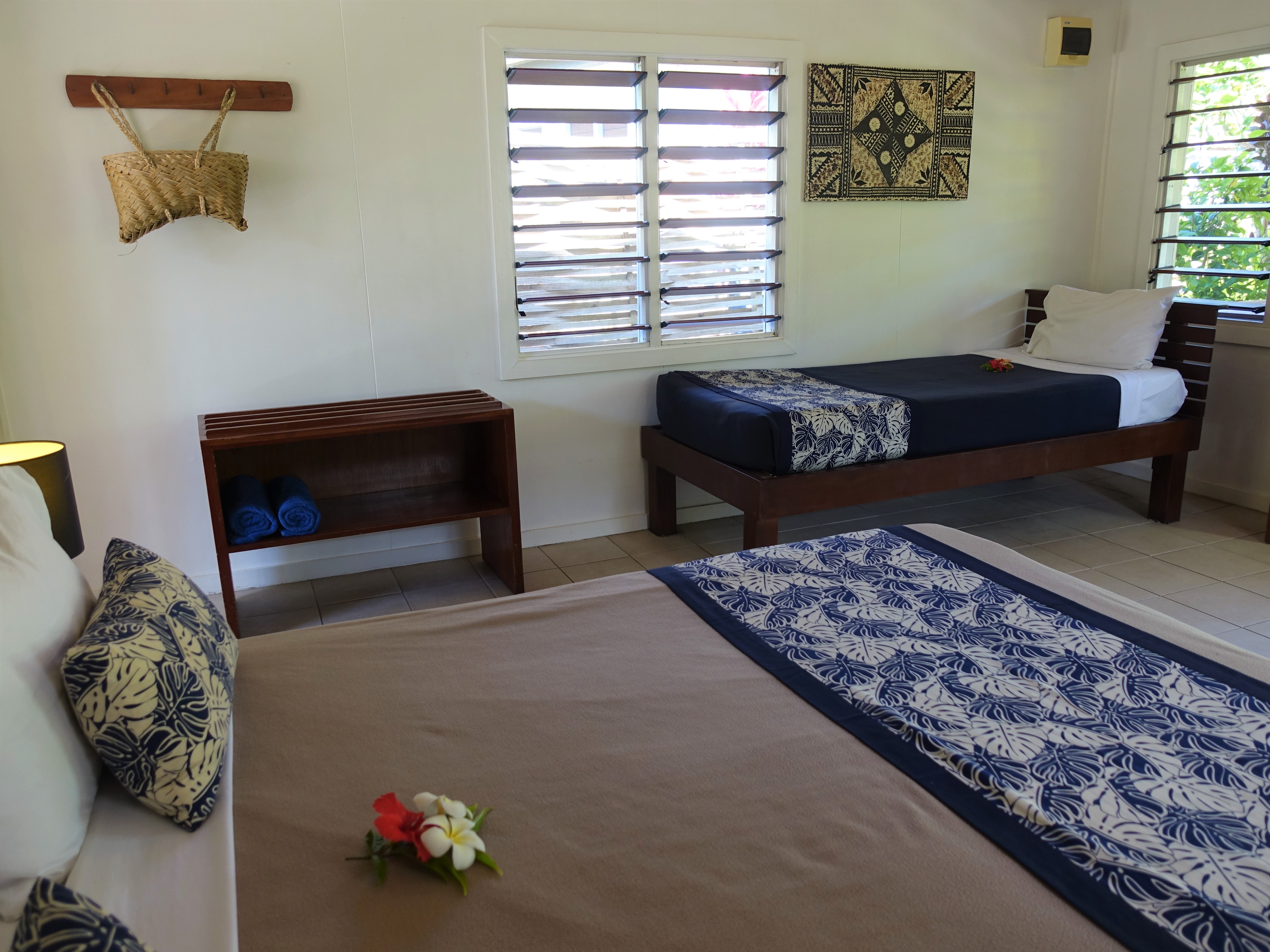 Garden Villas - These villas are perfectly situated in among tropical gardens and only meters away from the beach. Featuring one main, spacious open p...
View Details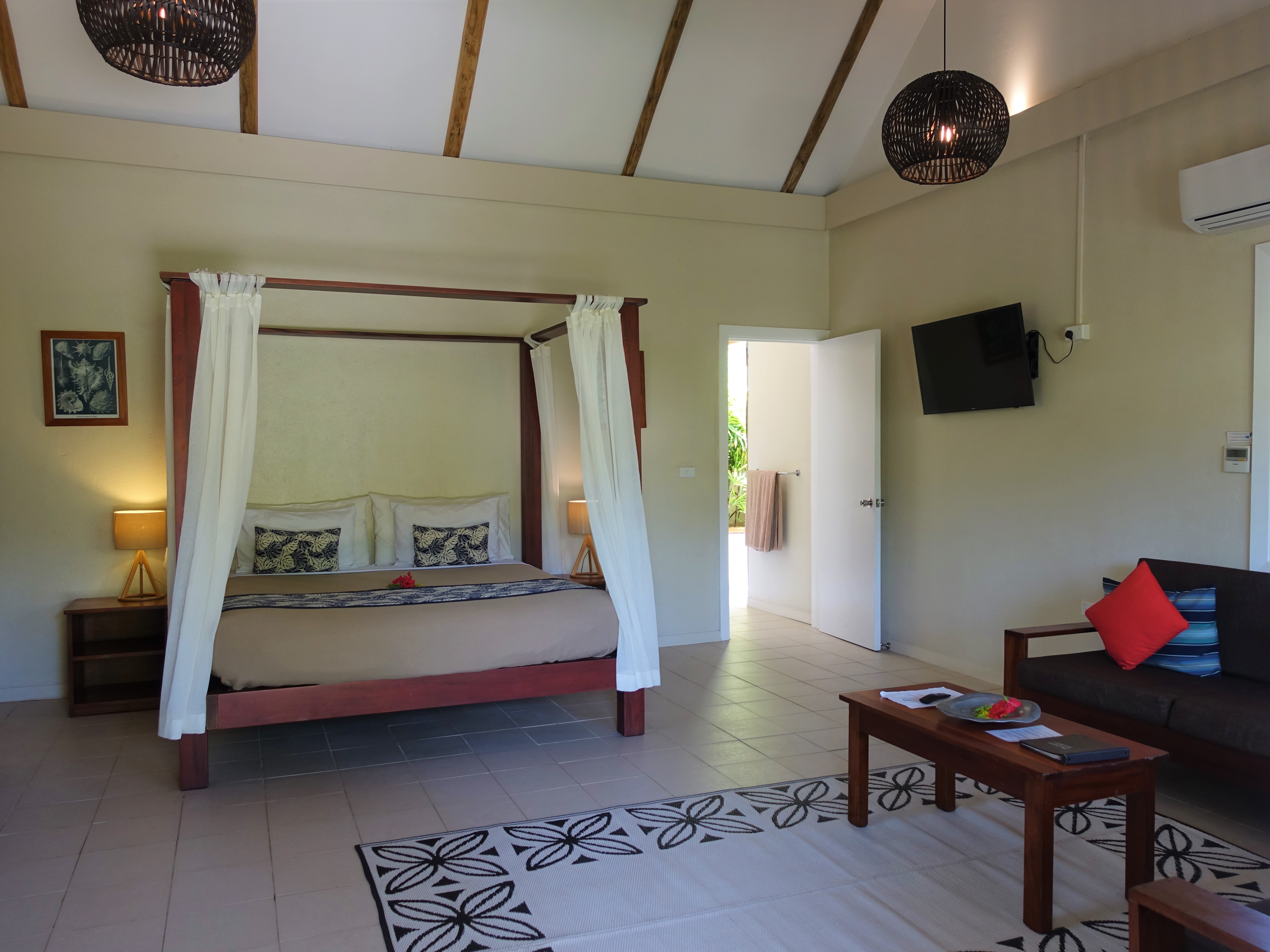 Deluxe One bedroom Garden Villas - Located in private tropical gardens and twice the size of the Garden Villa, you will enjoy Air Conditioned comfort ...
View Details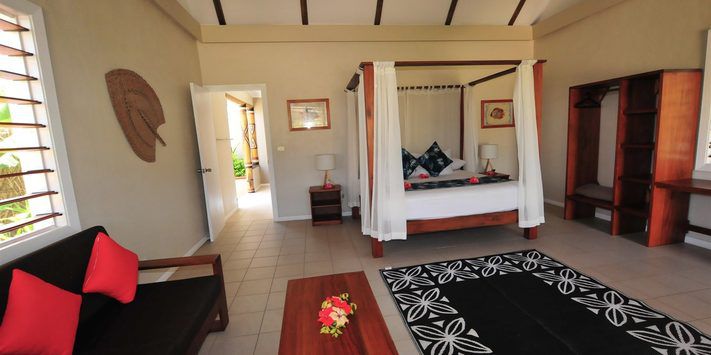 Two bedroom GARDEN VILLAS - The Two Bedroom Garden Villas feature Air Conditioning, 2 large bedrooms, open planned lounge/bedroom and open aired tropi...
View Details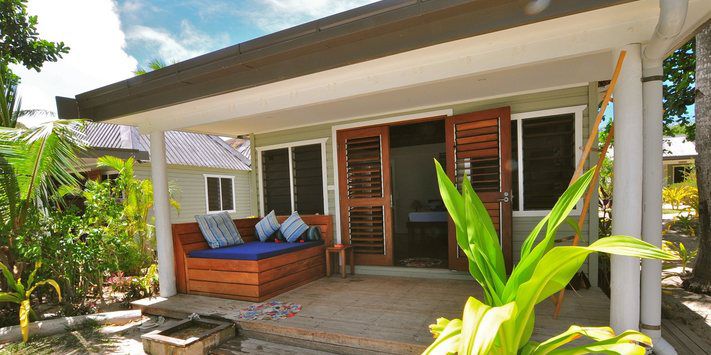 Beachfront Villa - Ultimate Beachfront location with your very own private beach access, sun huts and loungers. These open planned rooms look out over...
View Details
Deluxe Beachfront Villas - Situated directly on the beach, this villa offers a separate room for children which has a built in bunk bed. Like all beac...
View Details