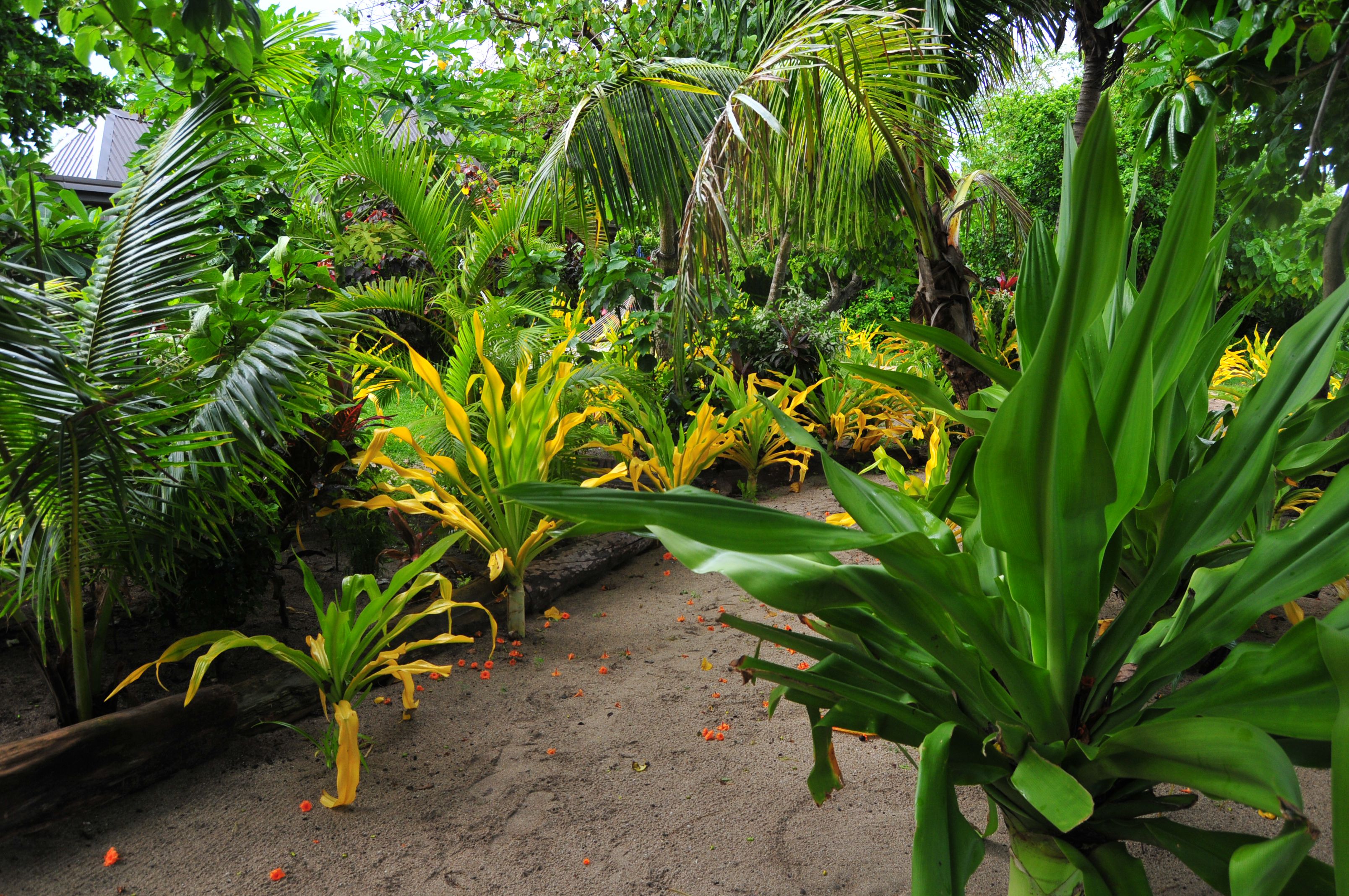 Blue Lagoon Eco Input
The resort is situated at the foothill of some amazing hills. The growth behind the resort is filled with a labyrinth of trails and tracks that lead to banana plantations, watering wells, and papaya trees. Not to forget also the local hot spot for Mud Crab traps.
Along these tracks, and in an around the resort, it is not uncommon to see ecology working at its best. With pollination in the gardens, butterflies, native birds, tree iguanas, and incredible plant life aplenty.
We have recently begun a pro-active attempt at growing our own vegetables. So far we have produced pawpaw, and watermelon, with tomatoes and pumpkin coming along as we speak.
The plan is to become quite self-sustainable by nurturing our very own vegetable garden, and of course herbs, bananas, and coconuts.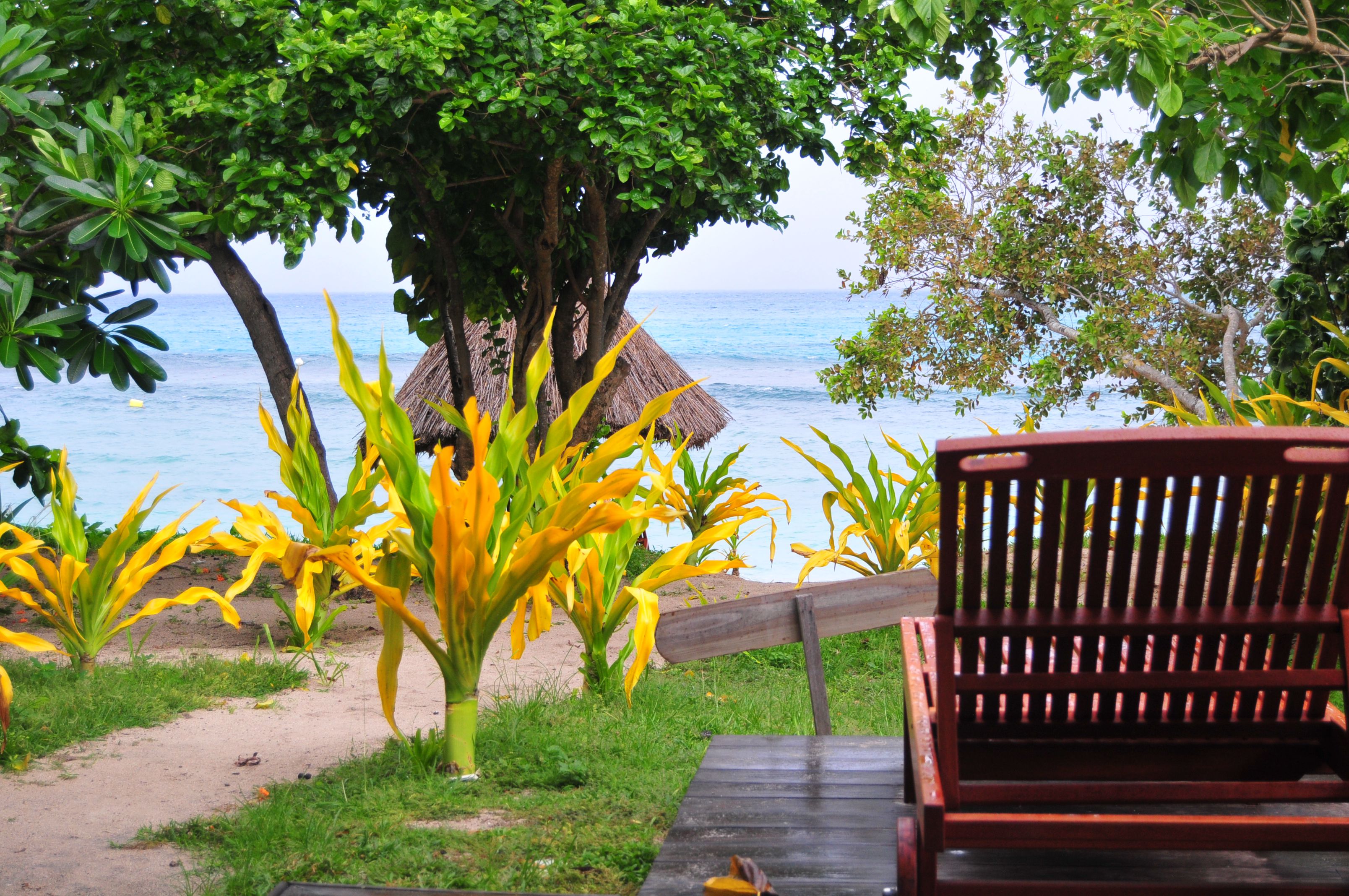 Sustainability
Blue Lagoon Resort fosters a self-sustainable attitude. We plant our gardens from our extensive on-site nursery and propagate all fauna and plantations. Along with supporting the local farmers from the village by purchasing quantities of their crops for our menus, we encourage the local fisherman by buying their early morning catch – not only are we supporting many families, but we get to serve the freshest fish you can imagine.
The last few months have been busy and has seen us build a composting station, an incinerator to limit the amount of paper, cardboard etc having to be transported back to the mainland, and a recycling bay where the locals come and collect the recyclable bottles, and cans, and take them to the mainland recycling units to collect money in return.
We also feed the local pigs in the village by dividing all food scraps into different buckets – those who keep pigs then come and collect the food scraps.
Rooms
Bula Lodge Accommodation –The perfect solution to the budget conscious traveler – these rooms offer privacy, a comfortable room that contains a king s...
View Details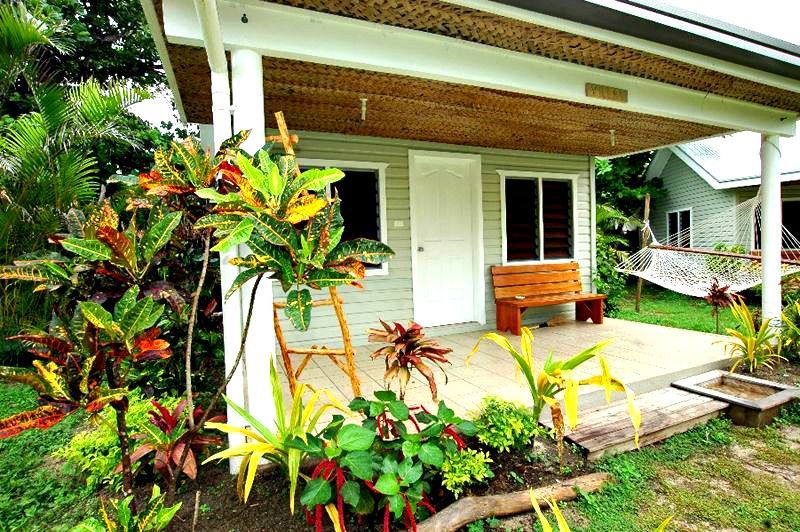 Garden Villas - These villas are perfectly situated in among tropical gardens and only meters away from the beach. Featuring one main, spacious open p...
View Details